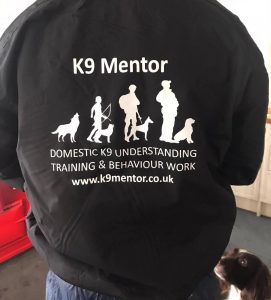 Brian can be contacted at:
Phone 01726 67232
Mobile 0739 485 6926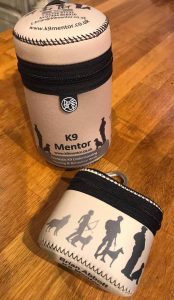 Email brian@k9mentor.co.uk
Address:
Crugwallins,
Burngullow,
St Austell,
Cornwall
PL26 7TH
How to find us: Click here for directions.
The First Session:
The first session is an assessment which explains our methods and how we teach. It is 2 hours long. After that, sessions are usually an hour. Depending on the nature of the support you require, sessions are usually held outside, so please bear this in mind as sessions will run regardless of the weather.
You will need:
Your dog (yes, we do get asked this!)
The lead or harness you usually walk your dog with.
Dog treats. Not kibble – please see our blog about rewards.
Please dress warmly. You may need wet weather gear and multiple layers as sessions will not be cancelled if it is raining.
Feel free to bring a flask if you would like a hot drink.
IMPORTANT NOTICE: If you arrive early for your session, please wait with your dog in the car and we will come to collect you. Please do not walk around. Thank you. 
PLEASE NOTE: We require a minimum of 48 hours notice if you wish to cancel a booked session. Sessions cancelled without giving us notice will still be charged for unless we can fill your session.