Here are some reviews from clients.
I don't usually write reviews, but Brian is someone I'm willing to make an exception for! His expertise in understanding canine behaviour and passing his wealth of knowledge onto their owners is second to none. I came to Brian wanting to ensure my golden retriever puppy had the very best start in life & the best training to get most out of our new furry friendship.
His positive reinforcement training is something I've loved since our first session and as the weeks go by the results speak for themselves, and his dogs are a credit to what can be achieved with his way of training. I can safely say Millie & I are on the right path now after many doubtful days, but Brian is always there to put you back onto the straight & narrow! Brian, thank you so much.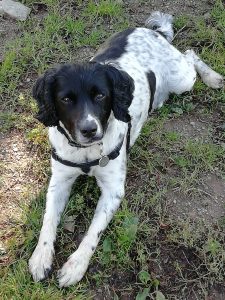 We rehomed a 7½ yr old spaniel who evidently had been confined to a crate and not had the freedom of walks. Imagine his excitement when he discovered a whole new world! One year into enjoying his newfound freedom, he started to push his boundaries and not return to recall. Our walks were becoming anxious making and not so enjoyable.
I had started to look for a trainer and met Brian by chance. After just one session, Brian had quite clearly got a real sense of my relationship with Brea and vice versa. I was truly amazed at how quickly Brea picked up new information and learnt how to respond to it. Being incredibly intelligent and supper sensitive to his environment I too had to learn to become more aware of his reactions and responses to given situations.  Not only does he have amazing recall now, but he also responds to non-verbal communication as well. Everything that Brian has taught us in our 1:1 sessions has been embedded over a 6-month period, and I am very grateful for Brian's expertise and knowledge.  
Commitment, consistency, patience, positive reinforcement, and praise have played a huge part in Breas transformation and my wellbeing. We now have fantastic walks together with no concerns or worries.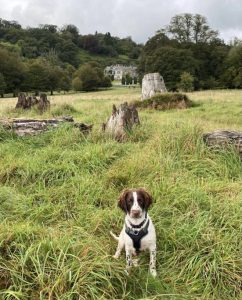 I don't usually write reviews, but am on this occasion as Brian's connection, knowledge and positive intuition with dogs is amazing and I would definitely recommend him. Brian's understanding of the way dogs think is fascinating and really helps you understand what your dog is thinking and why your dog behaves the way he does. Bailey is our first working dog and we've already had some really enjoyable and rewarding training sessions with Brian and are now looking forward to Gun Dog Training with him.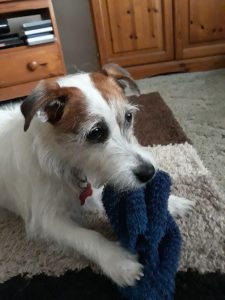 Brian's gentle and intuitive approach to training has really suited Gracie. She joined our family a year ago coming to us as an anxious, reactive, 3-year-old rescue. Brian reads her body language faultlessly, understanding her fears, and in a small number of sessions of working with his gorgeous dogs her behaviour has improved beyond recognition. I feel that a large part of his work has been teaching us to re-evaluate our preconceptions regarding canine behaviour – the humans are still a work in progress but Gracie is a new dog. Thank you, Brian!!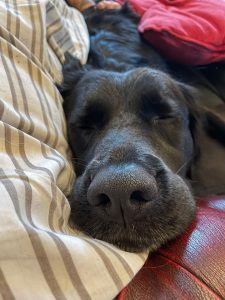 I don't write a lot of public reviews. But I wanted to take a minute to say a few words about K9 Mentor. My wife encouraged me to sign up for a few training sessions for Bruce while we were staying at Bed & Basket. This is our second year at B&B but only the first time we've used the dog training services Brian and Dawn offer. I was willing to try, but unconvinced it would ultimately be worthwhile. I'm pleased to admit my preconceptions were wrong.
We've got 3 dogs: Belle (lab X husky rescue, 6yrs old), Bruce (lab, boxer, collie, gsd, Malinois rescue, 5yrs old) and Callie (Golden Retriever, 5 months old). Each have their own challenges, but Bruce (pictured) has always had a really difficult problem with leash reactive tendencies. He wasn't socialised or walked outdoors prior to rescue. He plays well with other dogs but walking him on leash (a must for us) is frustrating because he gets so wound up whenever he sees another dog. Her lunges, barks, growls, chews his lead, etc.
We have tried various methods/tips over the last 4 years and while we have made progress with him, we could never really see the light at the end of the tunnel, so to speak.
After only 3 sessions with Brian, we've legitimately turned a corner with Bruce's training. It's not Bruce that's changed as much as it is our approach, our reactions, our methods, and our understanding of what Bruce had been trying to tell us. We now know how to react (or rather, *not* react) when Bruce steps up his behaviour. We know how to reward him for the right behaviours and encourage those over the wrong behaviours.
By the end of the last lesson, Bruce was not only able to merrily ignore another dog barking in his face, her could walk on a loose leash alongside that dog. It was absolutely incredible.
This doesn't mean our work is done. It's only just started. But Brian and Dawn have been able to show us that if we are willing to put in the work (the right kind of work), the results will 100% follow. This is incredibly important when you've been trying with only limited success for years. The encouragement one feels with tangible, positive results cannot be overstated.
And best of all: the methods are all positive-based/reward-based training methods. No domination. No aggressive training. No questionable training tactics or equipment (like prong collars). Just encouraging the behaviours which are acceptable over those which are not.
Thanks, Brian (and Dawn!), for taking the time to put us on the right path. Can't wait to show you how we've grown next year. Pictured: after a seriously difficult (for Bruce) but incredibly rewarding (for everyone) training session. Jerry – With Helen Burns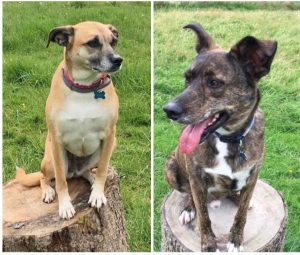 Brian from K9 Mentor was amazing with our two Spanish Rescue dogs, during our stay at Bed and Basket.   They are nervous dogs because of abuse in Spain before they came to us but Brian handled them beautifully, gained their trust in a very calm and gentle manner.  He helped us enormously with various issues, including pulling on the lead, reactive to people and obedience.   Our only regret is we had to leave as our stay at Bed and Basket ended.  We will be back again and without any doubt will be asking Brian from K9 to help us again.  We would have no hesitation in recommending him, his knowledge is vast, has the patience of a saint and answered all our questions, and there were many, honestly and knowledgeably.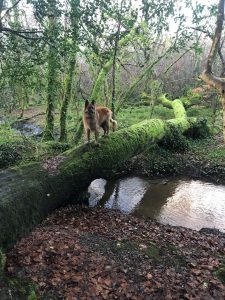 Our wonderful Belgian Shephard had a horrible beginning.  Terribly abused as a puppy, we adopted her from the RSPCA at 9 months.
Bailey shredded our home and our lives.  People moved to the other side of the street the minute they spotted her. After over two years of weekly doggy classes, we got kicked out. At four, she was getting bearable but was still a huge challenge.  On the lead, she pulled our arms out of the sockets, still insisting on randomly attacking other dogs, still looked at us like we were nuts when called her, still frightened the postman out of his socks.
We were desperate.  Brian took her on.  He changed everything.  Right from the start, he trained us to respond to her differently and it was exactly what she needed. She settled right in and now she has the entire neighbourhood wound around her paw.  After we walk her, she trots next door and gets our neighbours up and out on walkies, at least twice daily, on her schedule. (Our neighbours are now super fit.)  A few nights ago, she got locked out accidentally after she trotted over and convinced them she needed a moonlight stroll.  She is absolutely the greatest dog ever.
THANK YOU BRIAN!!!
I first went to see Brian when we took on a 4 month old GSD, not because we had any problems but to find out her social character, and to help us with training to prevent problems in the future, Brian gave us lots of great advise and loads to work on, which was amazing as we went into lockdown not long after our session, we have since seen Brian again to help with acceptance when meeting other dogs outside, and will continue to work with him as she progresses.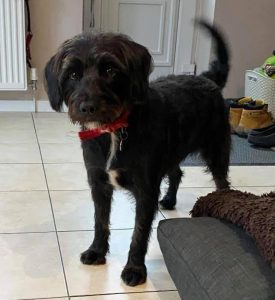 We have been going to Brian with our mixed breed rescue for 6 weeks now. Poppy was really struggling with other dogs off lead to the point that we were scared to let her off around others in case she went for them. We were introduced to Brian and from the first visit we were put at ease and instantly started seeing results from Poppy and ourselves. Slowly Poppy has been introduced to Brian's dogs in the paddock in a very controlled manner, Brian knows not only his dogs so well he has given us lots of pointers about Poppy and her characteristics. So far Poppy is off lead with 3 of his dogs, and we are slowly introducing the dogs that Brian has recognised she has a problem with. We cannot recommend Brian enough for dog training and human understanding of their dogs. Walking Poppy out is becoming easier each week and we look forward to being off lead with her and she being happy and relaxed. Thank you. Brian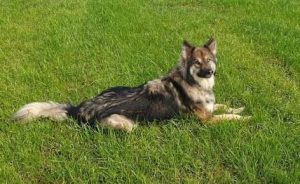 Had a great session with Brian yesterday with our dog Tia. Tia was introduced to three of Brian's dogs separately at first each with different characters. Brian also used a different paddock to the one on our previous visit so Tia had to adapt to a different place to be with dogs. Tia took it all in her stride and behaved perfectly with each dog individually and the last part of our session was for her to interact with all three of Brian's dogs. I am so happy that Tia is becoming a more confident dog. I am personally learning so much also and can't wait for the next session. Thank you so much Brian .
Getting early information and advice from Brian has been fantastic. Brian explains patiently and clearly the reasons behind the behaviours and how to train most effectively. Martha is becoming a confident, happy puppy and with Brian's support, knowledge and enthusiasm I know she'll have the best start she can
"Brian has saved our puppy from being ruined by the lockdown. She came to us in January, but by the time she was ready to experience the big wide world, we had gone into non socialising. She became frightened of other dogs and humans.  Brian has worked with Willow for a couple of months and he has transformed her! Brian understands dogs and he establishes their personality, which is a key to how you train them. He is our hero!"
"Brian clearly has a very thorough understanding of dogs and how to train them through kindness and positive reward, with remarkable results.  We are very happy to recommend him – and so is our dog!" Mark, Roberta and Pip Truro
"As a novice trainer with my first working dog, Brian has helped me so much.  Firstly, I really liked the positive methods of training that Brian uses, which ensures that myself and Murphy both enjoy each session.  Brian has been patient and always has provided me with great advice throughout the sessions, ensuring it is tailored to mine and Murphy's specific personalities.  I have seen great progress in the training since working with Brian, not only with Murphy but also with my own understanding of working a dog."
"Since we have had our German Shepherd, we have had a range of behaviour issues. We have worked through these with the help of Brian.  Brian has an amazing knowledge and broad understanding of dogs.  He identifies with their signals and characteristics to enable us to understand them better.  These 1 to 1 training sessions have given us more and more confidence so that walking with our dog is so much more pleasurable.  We would highly recommend Brian."