Here are some reviews from a few of Brian's existing clients.
"Since we have had our German Shepherd we have had a range of behaviour issues.
We have worked through these with the help of Brian.  Brian has an amazing knowledge and broad understanding of dogs.  He identifies with their signals and characteristics to enable us to understand them better.  These 1 to 1 training sessions have given us more and more confidence so that walking with our dog is so much more pleasurable.  We would highly recommend Brian."
"As a novice trainer with my first working dog, Brian has helped me so much.  Firstly, I really liked the positive methods of training that Brian uses, which ensures that myself and Murphy both enjoy each session.  Brian has been patient and always has provided me with great advice throughout the sessions, ensuring it is tailored to mine and Murphy's specific personalities.  I have seen great progress in the training since working with Brian, not only with Murphy but also with my own understanding of working a dog."
"Brian clearly has a very thorough understanding of dogs and how to train them through kindness and positive reward, with remarkable results.  We are very happy to recommend him – and so is our dog!" Mark, Roberta and Pip Truro
"Brian has saved our puppy from being ruined by the lockdown. She came to us in January, but by the time she was ready to experience the big wide world, we had gone into non socialising. She became frightened of other dogs and humans.  Brian has worked with Willow for a couple of months and he has transformed her! Brian understands dogs and he establishes their personality, which is a key to how you train them. He is our hero!"
Getting early information and advice from Brian has been fantastic. Brian explains patiently and clearly the reasons behind the behaviours and how to train most effectively. Martha is becoming a confident, happy puppy and with Brian's support, knowledge and enthusiasm I know she'll have the best start she can.
Had a great session with Brian yesterday with our dog Tia. Tia was introduced to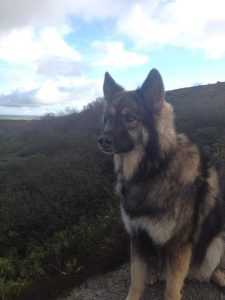 three of Brian's dogs separately at first each with different characters. Brian also used a different paddock to the one on our previous visit so Tia had to adapt to a different place to be with dogs. Tia took it all in her stride and behaved perfectly with each dog individually and the last part of our session was for her to interact with all three of Brian's dogs. I am so happy that Tia is becoming a more confident dog. I am personally learning so much also and can't wait for the next session. Thank you so much Brian .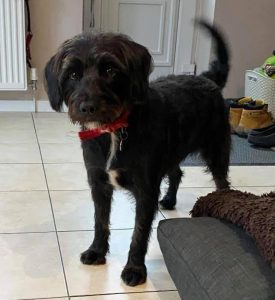 We have been going to Brian with our mixed breed rescue for 6 weeks now. Poppy was really struggling with other dogs off lead to the point that we were scared to let her off around others in case she went for them. We were introduced to Brian and from the first visit we were put at ease and instantly started seeing results from Poppy and ourselves. Slowly Poppy has been introduced to Brian's dogs in the paddock in a very controlled manner, Brian knows not only his dogs so well he has given us lots of pointers about Poppy and her characteristics. So far Poppy is off lead with 3 of his dogs, and we are slowly introducing the dogs that Brian has recognised she has a problem with. We cannot recommend Brian enough for dog training and human understanding of there dogs. Walking Poppy out is becoming easier each week and we look forward to being off lead with her and she being happy and relaxed. Thank you. Brian
I first went to see Brian when we took on a 4 month old GSD, not because we had any problems but to find out her social character, and to help us with training to prevent problems in the future,Brian gave us lots of great advise and loads to work on, which was amazing as we went into lockdown not long after our session, we have since seen Brian again to help with acceptance when meeting other dogs outside, and will continue to work with him as she progresses.